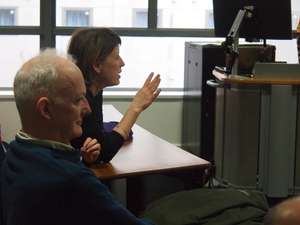 Dr. Paula Callus and Dr. Charles Gore, are the PI and Co-I on the ArtoP Project, both have significant experience of working alongside artists from a range of African countries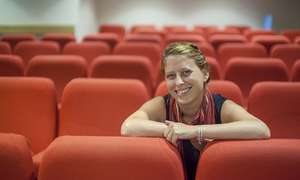 Paula Callus is a principal academic in the National Centre for Computer Animation, Faculty of Media and Communication at Bournemouth University. Her research expertise is in Sub-Saharan African animation. Callus has worked as a consultant and educator on the UNESCO Africa Animated projects in Kenya and South Africa, leading teams of artists to collaborate together to make animated shorts. She has conducted participant-observer fieldwork in the DRC, Zimbabwe and Kenya on animation and related artistic practices in the Sub-Saharan region resulting in publications on aspects of African animation such as subversive animation and politics in Kenya, remediated documentary through African animation and new technologies and animation in Morocco. She was BFX Conference director for two years and was part of an AHRC Network for Development grant, e-Voices, that was looking at marginalization and the use of digital technologies. She was co-responsible for the sub-theme; Arts, Activism and Marginalization that took place in Nairobi, Kenya and consisted of curating an exhibition, workshops with artists, and focus groups with activists.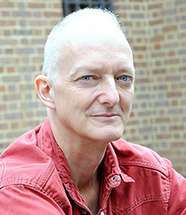 Charles Gore is a senior lecturer in the history of African Art in the department of history of art and archaeology, School of Arts, at SOAS. He has carried out research in southern Nigeria since the end of the 1980s focusing on a range of visualities and mediums. These have included contemporary art; West African photography and photographers; masquerade; religious arts of Edo state; textiles at Akwete; digital media and other art forms.
His 2015 special issue on African photography also profiled through publication the research outputs of SOAS students that all significantly advanced the field of African photography. These include student outputs at Ph.d, MA and BA level and this highlights the crucial relationships between teaching excellence and research cultures which he advocates.
He pioneered and co-curated the exhibition Nigerian Centenary Photography in 2014 with Ayo Adeyinka (Tafeta Gallery) for the Aluko foundation at Bonhams in Bond Street, London among other curated exhibitions. He collaborated with Kelvingrove, Glasgow Museum (among others) on the development of their Benin exhibition, including the commissioning of a contemporary brasscasting work from Igun street, Benin City, 2005-2006, for their display on Benin arts. He was external consultant for IFCOMOS for the Unesco Cultural Heritage site of Oshogbo, 2004, and was consultant for African Masters (series of six 1 hour programmes on African contemporary artists), (consultant) Gore, C., African Channel, 2012; and Artist Unknown, Lan, D. (director), Gore, C., (Consultant) colour (50 minutes), Omnibus Series, BBC, 1995 among other projects.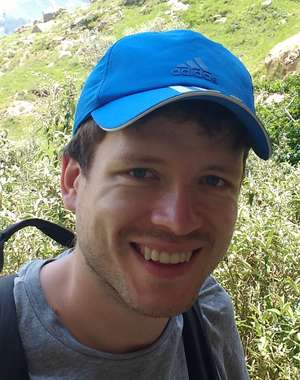 Malcolm Corrigall is a Postdoctoral Researcher in African Still and Moving Image at Bournemouth University and a Research Associate at the University of Johannesburg. His doctorate, awarded by SOAS in 2016, looked at the history of the Chinese Camera Club of South Africa. Prior to his appointment at Bournemouth University he lectured at De Montfort University and held a postdoctoral research fellowship at the SARChI Chair in South African Art and Visual Culture at the University of Johannesburg. He has conducted extensive research into the history of photography in South Africa and has a broader interest in local practices of photography across the continent.