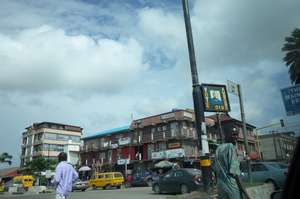 Still and moving images have historically played a key part in the articulation (visually and textually) of political ideas and have constructed positionings and discourses on the politics of elections. ArtoP sets out to capture these articulations through the images produced by Nigerian artists (and respective creative industries) at a critical time around the Nigerian presidential elections in February 2019.
As a multi-sited research project, ArtoP will identify the creators of artistic content that engage with political discourse across regions in Nigeria. It will focus upon the types of images that are being created with a view to collect and curate and analyse evidence of this for an archive. In particular it focuses upon how artists operate within and outside of official networks in Nigeria and within contested spaces on social media around the elections in 2019.
Through collaboration with our partners at University of Lagos and Bayero University, and links stemming from previous research (Callus, 2017, Gore, 2001) to established hubs and local networks of Nigerian art worlds including those in digital spaces, ArtoP will analyse
1) the ways regimes of political discourse are dispersed and/or resisted both materially and virtually in the arts;
2) the official and unofficial modes and assemblages of dissemination and consumption which make and seek to reshape the publics addressed by these art producers, political patrons and subversive commentators.
The aestheticization of political agendas has longstanding trajectories in West Africa (Gore, 2001) but has been deployed in innovative modes within the technologies of digital media that are able to make and address new publics. Previous research that focused upon animation from Africa, has found examples of animation being distributed in official and unofficial (real and virtual) networks to disseminate political voices (Limb, Callus, 2017) and the simultaneous making of tactical subversive animation (De Certeau, 1980). Animation offers a powerful tool for focusing on these articulations of politics and the wider creative industries within Nigeria due to it's hybrid modes of making and production. These have offered new creative possibilities and underpin the emergence of new (or renewed) formations of the creative industries within Nigeria which intertwine with its political structures that shape its trajectories and assemblages.
During the last elections in Nigeria, political campaigning began to exploit these new technologies and ICT, with animation in its varieties of forms playing a role in creating and making accessible political content. The Nigerian presidential elections of 2019 provide a lens to investigate these inter-connectivities as they further augment in real and virtual spaces and consider how local social media realise its regimes of visuality. Consequently, ArtoP moves away from the conventional concepts of art practice and production for a gallery context, to recognising forms that circulate in digital spaces and are considered to belong to spaces of popular culture (animation, gifs, videos, posters, cartoons). By identifying these types of images, one can chart new assemblages, changes in artistic practices and their relationship to new technologies whist identifying aspects that relate to traditions of artistic practice across the range of Nigerian arts.
ArtoP's themes: Technologies, Materials and Art Practice; Visual Articulations of Politics; Assemblages and Networked Spaces, are representative of the convergence that occurs at this critical point in time and embedded across different events and project deliverables. An online archive, StoryMaps and a Creative Documentary are intended to broadly serve to inform general public, academics and stakeholders in globalised creative industries of these practices. Through the symposia and conference at SOAS, ArtoP will investigate these articulations in an academic context.