The Art and Politics of COVID-19: Online Conference Panel 4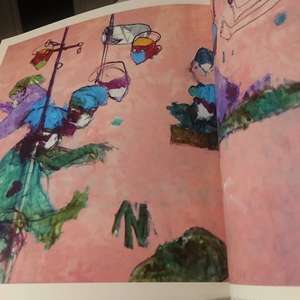 The fourth and final panel on the first day of the conference had a focus upon digital creativity with both academics and practitioners reflecting upon Digital Creativity - Online Spaces during Covid times. The presenters considered art making practices during lockdown highlighting the institutional and artists responses to constraints of lockdown and confinement.
The first presentation Emergence of Web Art Education and Virtual Art Studio Enterprise during the Lockdown by Dr. Kehinde H. Shobukonla from the University of Benin set out an overview of the concrete ways in which the fine art and graphics department at Benin University has moved online during Covid 19 to deliver to students in new and innovative ways.
The second presentation by artist and filmmaker Kanso Ogbolu (aka thesmilinghat) who spoke of his recent work and in particular his animation and visual effects shorts as a personal response to the experience of lockdown. Th realised this through the making of memes placed on social media platforms. These struck a chord with viewers around the world experiencing similar lockdowns that highlight the accessibility of social media and a variety of diverse publics that engage with the work.
In the third set of presentations for this panel, 3 members of the photographic collective 1884, Omoregie Osakpolor, Ebunoluwa Akinbo and Neec Nonso presented examples of their latest creative personal responses to Covid in Lago State. They offered different narratives and perspectives on the lockdown. They achieved interesting dialogues between their personal and unique poetic documenting individual and collective experiences.