The Art and Politics of COVID-19: Online Conference Day 2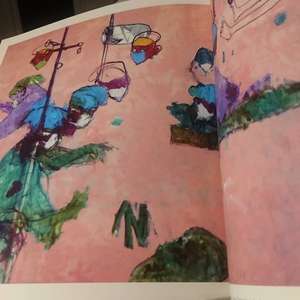 On the second day of the conference, the day began with the Artists Panel : Personal Responses to COVID-19, here introductions and presentations from contemporary Nigerian artists working with a range of materials, in painting, sculpture and performance reflected upon the experience of COVID-19 in their own practices. In the first presentation, renowned performance artist Jelili Atiku focused upon the tensions between herbal/spiritual medicinal practices and their histories and the discourse on COVID-19 responses by the official institutions in Nigeria. He brings to light the ways in which the community can mobilise local forms of healing and protection for the individual body to mediate the effects of COVID-19. This draws on longstanding traditions for coping with pandemics. He also considers the power and politics that are at play even during a pandemic where inequality becomes more visible.
Artist photographer Christopher Obuh Nelson shared his first hand experience of COVID-19 through the lens of his camera. Nelson took to the streets to capture the range of lived experiences in the city of Lagos, as people adapted to restrictions and faced the difficulties of a lockdown in the city. In COVID Chronicles, Christopher Nelson, uses videos with people from his community to highlight the everyday struggles that people faced as well as the resilience and creativity of individuals responding to these challenges.