The Art and Politics of COVID-19: Online Conference Panel 1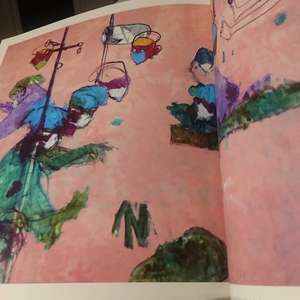 The first panel for the Art and Politics of COVID-19, had a focus upon ​Public Health and Creativity. In these presentations we were able to see how various artists and designers in Nigeria set about engaging different audiences with public health messages during the COVID pandemic. Presentations considered the body and its agency in individual and collective responses to the Pandemic.
The first presentation - Documenting COVID-19: Body Art Practices and its Photographic Narratives by Dr. Quadri Oluwasegun Olawale, PhD, UNILAG - considered use of body and its surfaces to inscribe hygiene measures in response to COVID, capturing the publics attention.
The second presentation Fashioning Safety: Emerging Designers and the Politics of Safety during COVID-19 Pandemic in Nigeria by Chukwuemeka Nwigwe, PhD, and Chijioke Onuora, PhD, from University of Nigeria considered the production and aesthetic choices in making face masks. It highlighted their multi-functionality as protective yet also fashion.
In Masks Against COVID-19: Facebook Expressions in Creativity by Kehinde Adepegba, MA, Lagos State Polytechnic - we see the themes of fashion and functionality to consider individual creativity in face masks posted on Instagram or Facebook, utilising a range of materials from cloth to organic to metal. Shapes and forms of face masks varied enormously.
All three presentations highlight the mobilization of a range of local ideas and practices articulated through visual and material forms of the mask and through the body as a surface and performance.